Challenging and disrupting
the industry status quo
Influencing
social responsibility
Over half of the workforce in skilled construction is nearing retirement age.
The number of high school graduates pursuing a career in construction.
We partner with schools, the change agents, to help open their students' eyes to the possibility of a career in construction through our "I built this!" events, as well as career services support.
General Contractors & Brands
We consult companies focused on improving existing internship programs to attract diverse talent, while implementing DEI change management initiatives so they can lead the industry charge.
High school and college students represent the future of the construction industry — and we connect young professionals with opportunities to learn, grow and be successful.
"It's just about how you network and how much you network. Networking is something that will land you jobs — period. That is something I have lived by."
This program is a vital tool that can fast-track your intern into a position at your company or somewhere else in the industry.
ConstructReach has helped us make diverse people feel more comfortable at work. There has never been a better time to make sure our workforce looks like the human race.
Woods Construction & Interiors
ConstructReach provides opportunities for Fulcrum Construction to be positioned as a thought and industry leader in front of students, educators, and top brands.
The students became excited about the possibility of working within the construction industry. This was an eye opener for students; it showed them that there are more job opportunities within construction than those for which you wear a hard hat.
Work-based Learning Coordinator
It was a valuable experience that to this day still helps me in my career. Don't be afraid to get out of your comfort zone and try something new before starting your career.
Owner Site Representative
Educate yourself and turn your knowledge into actions. I wish everyone had someone who could spur them on in the way that [ConstructReach] has inspired me to take action.
Former VP of Construction
I enjoy learning everyday while completing [a] project. I have always been pretty good with my hands and I enjoy the satisfaction of working hard towards a project and seeing the final product in the end.
I would say the biggest piece of advice [is] to be willing to learn.
I've learned that there is nothing wrong with asking questions because it only makes you better at whatever it is you're learning.
The
FORCE

Behind Workforce Development
ConstructReach increases visibility of opportunities in construction.
First, we partner with educators to help students discover career pathways in construction — and in doing so, we connect general contractors to interns and innovative new curriculum for their internship programs. By introducing young, diverse audiences to sustainable careers, the work we do ensures the construction industry will continue to thrive.
Organizational Change Management
Internship Program Support
A career in construction offers so much more than a hammer and nail. Our member organizations have job and internship opportunities nationwide.
ConstructReach hits the road each year to connect students across the country with hands-on learning opportunities.
Our trademarked "I built this!" initiative provides a platform for construction companies, educators, students, household brand names, and the surrounding community to gather for a day filled with learning, fun, and promise.
The high-energy, hands-on events get students excited about the possibilities of a future in construction. Looking for a way to build community and have a lasting impact? Partner with us to host an "I built this!" event in your city.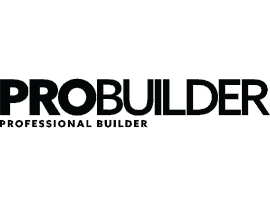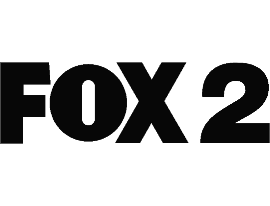 Let's rewrite the future of the construction industry — together.
Whether you are a construction company looking for help to fill an open position or a student
interested in exploring opportunities, ConstructReach looks forward to hearing from you.